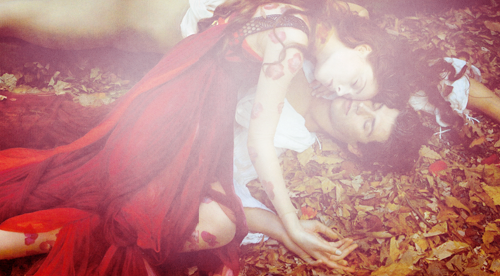 Than this of Juliet and her Romeo.
Yesterday I spent hours making icons and banners, and today I put them all up at my new LJ graphics community,
os de verre
. ♥ Definitely going to try to keep up with it, it's a good way to distract myself and *escape*, if only for a bit. I really want to get more creative again. Graphics are a good start.
I've been sleeping like 12 hours a day, and I really wish spring would come sooner, because winter is sucking the life out of me. I don't have much more to give.
I'm looking forward to
Inspector Lewis
tonight.
Songs I've been listening to a lot lately:
†
Frozen Floods
by Lovers
†
Swansea
by Joanna Newsom
†
Dagger
by Emily Jane White
†
Rosary
by Marissa Nadler
†
Breathe Me
by Sia